Quick Quote - Click Here
How to Compare Trip Insurance? - 2021 Review
Trip insurance comparison is simple. We look at all the major travel insurance companies in the USA. We compare their products in terms of price, cover, and insurer rating. The price of a policy is important, of course, but other aspects are important, too.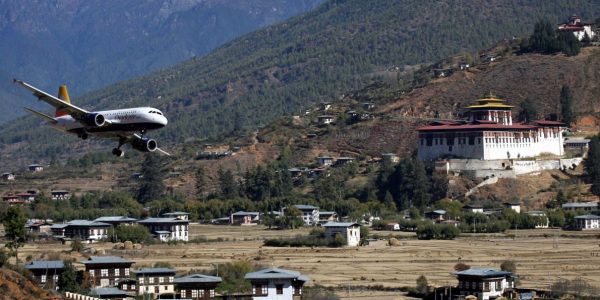 AARDY was created to carry out this task in less than two minutes. Our customers get to look at the policies offered by the largest travel insurance carriers in the USA. So, trip insurance comparison need not be complex.
Let's begin with matters other than cost.
Arguably of more concern is the financial stability of the underwriting trip insurance carrier. In order to assess this concern we rely upon A.M. Best ratings.
Trip Insurance Comparison – A.M. Best
Why would we be concerned as to the financial stability of the insurance carrier? We want to make sure that the carrier has the capacity to pay any claims in the future. The financial health of the insurance carrier is critical.
At AARDY, we use A.M. Best ratings for every one of our travel insurance carriers. Our customers should notice that there is an A.M. Best rating in every quote box. Importantly, every insurer on the AARDY platforms enjoys an A.M. Best rating of at least A, which equals 'Excellent'.
This rating means that our insurance carriers have very strong balance sheets, operating performances and business profiles. Both when viewed as stand-alone entities, but also when compared with other insurance carriers.
This is important. Now that we know that the insurance carrier is financially stable we can look at cover and cost.
Trip Insurance Comparison – Cover
Each travel insurance carrier creates their own insurance plans. They will decide on the types of cover that they offer, and the levels of coverage. Each will be a little different. However, we will see similar cover types in many plans. Most trip insurers like to provide three different plans of increasing cover. Think of them as Silver, Gold, and Platinum.
As such, a customer looking for a basic cancellation policy has a Silver plan to choose from. Whereas someone who wants far more robust cancellation options, hospital of choice, massive medical coverage etc. may choose a Platinum plan.
A large number of our customers come to AARDY having already been presented with Expedia trip insurance. They want to run a trip insurance comparison having seen what Expedia has to offer. Almost every time they find that there are much better plans – higher levels of cover for significantly less money than Expedia offers.
Cost is important, and it pays to shop around. So...
Trip Insurance Comparison – Price
Once we have established the level of cover we need, then, arguably, we can look at price.
Where we see the most obvious impact on the price of a trip insurance policy is when Cancellation benefits are improved. Trip insurance will have Basic Cancellation Benefits, then Cancel for Work Reasons, and then Cancel for Any Reason. As reasons for cancellation become more flexible, the price increases.
Associated medical benefits will also directly impact the price of a policy. The greater the medical benefits, the more expensive the policy is likely to be.
Trip Insurance Comparison – Other matters
Older travelers will pay more for a policy than a younger one.
More expensive trips incur higher insurance costs. Do remember that travelers should only insure their non-refundable costs.
The length of the trip will impact on price. The longer you are away, the more expensive the policy. Do remember to insure your day of departure and your day of arrival. Often we see cruise passengers who do not insure their days getting to and from the port. This is a mistake. Don't leave your travel days uncovered.
The cost of health care varies significantly around the world. Some countries are much more expensive than others as a patient. Of course, medical repatriation increases in cost as distance from home increases as well.
Trip Insurance Comparison – Compare and Save, Quickly
Our simple advice for achieving trip insurance comparison is – use a travel insurance marketplace like AARDY. You will now be comparing insurance plans from the leading travel insurance carriers in the USA. You can see their financial stability via their A.M. Best ratings. You can compare coverage. More importantly, you can check and compare price. Each of the national travel insurance carriers will price differently – you get to compare and choose the one that offers best value for you.
At AARDY we suggest that when you travel you should consider travel insurance. You can get an anonymous quote in seconds, and compare dozens of the top travel plans from many of the largest US travel insurers, saving you time and money finding the right travel plan for your needs.
What many people do not know is that they won't find the same flight insurance plans available at a better price – price certainty is guaranteed as a result of anti-discriminatory insurance law in the US.
Travel Insurance Comparison – Will I Pay More Buying Travel Insurance from a Comparison Website?
In short – a trip insurance quote for an insurance plan that you see from AARDY is the same price you would see from the insurance carrier direct – we are not allowed to compete on price for 'filed' insurance products. No one is. You are certain to get best value from us.
Safe travels.