Quick Quote - Click Here
What is Trip Interruption Insurance - 2020 Review
Trip Interruption Insurance is included in all Travel Cancellation Insurance plans. The purpose of this benefit is to allow the traveler to return home early or "interrupt" a portion of the trip for certain covered reasons.  
No one wants to cut their trip short but sometimes life has other plans.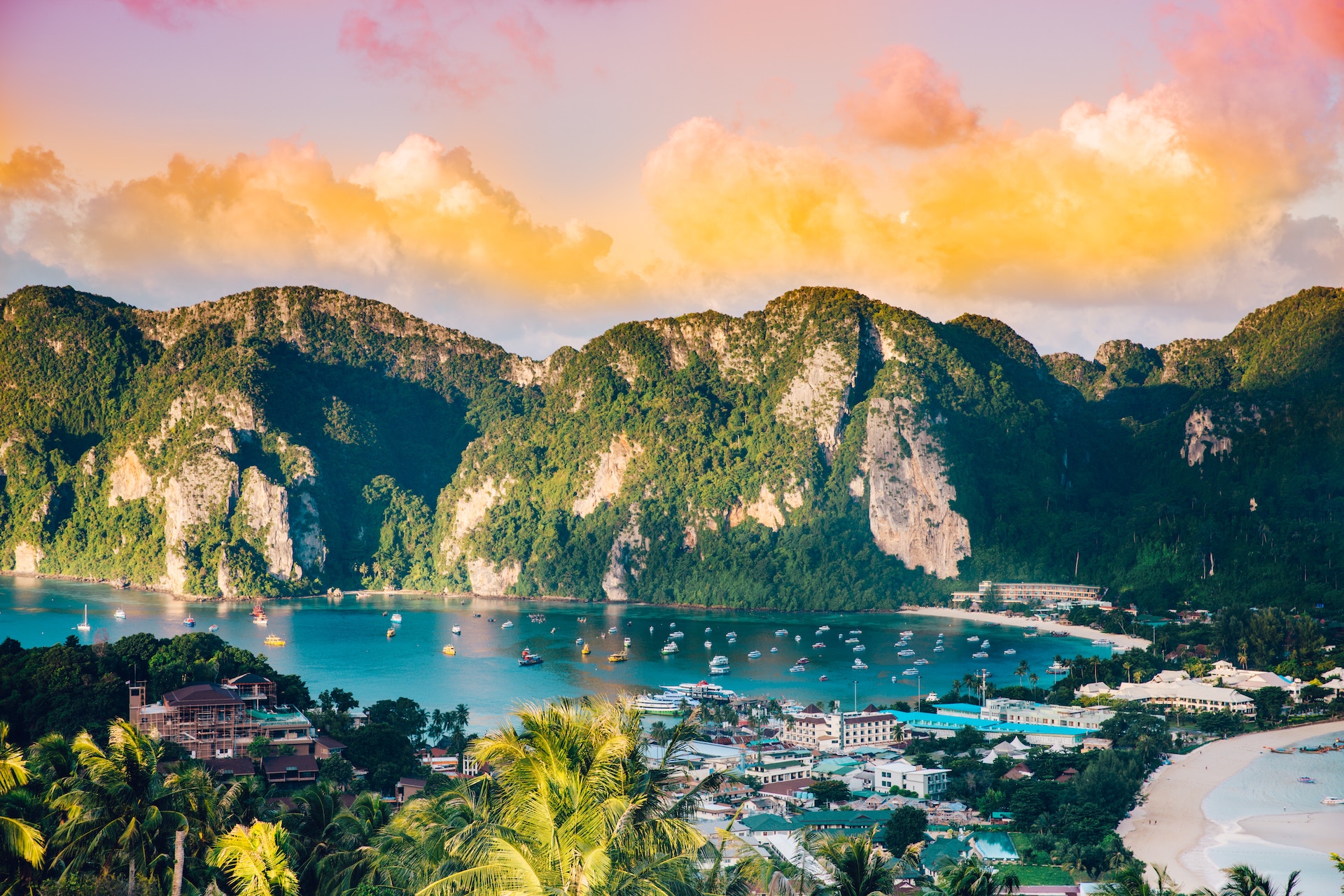 As in travel cancellation coverage, travel interruption insurance primarily provides financial protection.  Some trip interruption insurance will reimburse up to 100% of your trip costs provided they are pre-paid, non-refundable and unused. Other Travel Interruption insurance will reimburse up to 150% of trip costs.  Why so much? 
Trip Interruption Insurance Policy Language
According to the policy language in a certificate of coverage:
 "Benefits will be paid, up to the lesser of
a) the Maximum Benefit Amount shown in Schedule of Benefits or
b) one hundred-fifty percent (150%) of the total amount of coverage You purchased, to reimburse You for the Prepaid Payments or Deposits for unused non-refundable land or water Travel Arrangements plus the Additional Transportation Cost paid: 
(a) to join Your Trip if You must depart after Your Scheduled Departure Date or travel via alternate travel arrangements by the most direct route possible to reach Your Trip destination; or
(b) to rejoin Your Trip or transport You to Your originally scheduled return destination, if You must interrupt Your Trip after departure, each by the most direct route possible"
There are many reasons why we might have to interrupt our travel plans and among the top reasons:
1. "Your or a Family Member's or a Traveling Companion's or a Business Partner's or a Child Caregiver's death, which occurs while You are on Your Trip;
2.  Your or a Family Member's or a Traveling Companion's or a Business Partner's or a Child Caregiver's covered Sickness or Injury which:
a) occurs while You are on Your Trip,
b) requires Medical Treatment at the time of interruption resulting in medically imposed restrictions, as certified by a Legally Qualified Physician, and c) prevents Your continued participation on Your Trip
Traveling Companion In order to qualify as a traveling companion one must meet the definition as written in the policy.
"Traveling Companion means a person or persons whose names appear with Yours on the same Travel Arrangements and who, during Your Trip, will accompany You. A group or tour organizer, sponsor or leader is not a Traveling Companion as defined, unless sharing accommodations in the same room, cabin, condominium unit, apartment unit or other lodging with You."  So, someone that has planned a trip with you and has the same itinerary.
Family Member Qualifying as a family member is also defined in the policy document:
"Family Member means any of the following who resides in the United States, Canada, or Mexico: Your or Your Traveling Companion's legal spouse (or common-law spouse where legal), legal guardian or ward, son or daughter (adopted, foster, step or in-law), brother or sister (includes step or in-law), parent (includes step or in-law), grandparent (includes in-law), grandchild, aunt, uncle, niece or nephew, Domestic Partner, Caregiver, or Child Caregiver."
It is good to note that in most instances "family members" must live in the US, Canada or Mexico.  In other words, if a Grandparent residing in Portugal becomes seriously ill or dies, there will be no coverage under the travel interruption benefit. It is always a good idea to look at the policy if you are concerned about a certain family member, or you can always contact AARDY and we'll be happy to help you research.
Travel Interruption Insurance – Medical Emergency
Medical emergencies can happen to you, your traveling companion or a family member back home.  Consider some the reasons you may have to interrupt your trip:
      An accidental injury or unforeseen illness of you or a traveling companion that occurs during your vacation that causes you to miss part of your trip or is serious enough to end your trip
      A death of a traveling companion, or you
      An illness of a senior parent that causes you to become their immediate caretaker
In most of the examples above you would have to return home and, with trip interruption coverage, you are entitled to reimbursement of the pre-paid, non-refundable and unused portions of your trip.  Trip Interruption coverage also allows for reimbursement of additional transportation costs to return home.  These costs could be as simple as a fee to change the dates on your return flight or it could be the cost of the entire flight if you were on a cruise.  This is the reason Vacation Interruption Insurance benefits are typically between 100% and 150% of the trip costs.
If you or a traveling companion became ill or were injured while on your trip but were only laid up for a day or two, Trip Interruption coverage would reimburse you for the additional transportation costs to return to the trip.  For example, you are on a River Cruise in Europe and you contract a stomach bug while in Germany.  You head to the local clinic and the physician recommends you have fluids and your stay in the clinic causes you to miss your cruise departure.  Trip interruption can help get you caught up to the next port, so you can enjoy the rest of the trip.
Travel Interruption Insurance – Family Emergency
Family emergencies can happen at any time:
      The death or serious illness of a family member; child, senior parents, or any immediate family member
      Your primary residence is made uninhabitable by a natural disaster (tornado, earthquake, flood or fire)
      The death or serious illness of your child's caregiver
In all these examples you'll want to return home immediately and having a good travel insurance plan will give you peace of mind that you can be there when the family needs you most.
Travel Interruption Insurance – Work Emergency
You have your vacation planned and you've had it approved by your boss and you're not going to think about work for the entire trip.  However; work can still get in the way.  What if:
      A serious illness or death happens to your or your traveling companion's business partner
      Your place of employment is rendered unsuitable for business due to fire, flood or burglary, or some other natural disaster that causes you or your traveling companion to work
      You or your traveling companion have been involuntarily terminated or laid off.  (Most policies require you to have worked at least 12 consecutive months, some require more, for this Vacation Interruption coverage to be available)
In these cases, Vacation Interruption coverage will protect you from losing monies paid toward hotel, flights, cruise cabins and excursions that you miss because you must return home.  Remember that no matter what Travel Insurance policy you have, keep all receipts and documentation of loss in case you need to file a claim.
Policy Exclusions
All travel insurance plans have Exclusions that limit the reasons to interrupt your trip.  Some of the exclusions may include but are not limited to:
·       Pre-existing medical conditions
·       Injury caused by an excluded activity such as bungee jumping or hot air ballooning
·       Normal childbirth
·       Mental or nervous conditions
Pre-Existing Medical Conditions
All trip interruption plans exclude Pre-Existing Medical Conditions as a reason to interrupt your travel. Pre-existing medical conditions as defined in a policy;
 "Pre-Existing Condition means an illness, disease, or other condition during the sixty (60) day period immediately prior to the date Your coverage is effective for which You or Your Traveling Companion, Business Partner or Family Member scheduled or booked to travel with You:
received or received a recommendation for a test, examination, or Medical Treatment for a condition which first manifested itself, worsened or became acute or had symptoms which would have prompted a reasonable person to seek diagnosis, care or treatment; or
took or received a prescription for drugs or medicine.
Item (2) of this definition does not apply to a condition which is treated or controlled solely through the taking of prescription drugs or medicine and remains treated or controlled without any adjustment or change in the required prescription throughout the sixty (60) day period before coverage is effective under this Policy."
In short, a pre-existing medical condition is any condition for which you were examined, treated, had medical testing, or had a recommendation by a physician to have an exam, treatment or testing.  Most plans will only consider those conditions which occurred in the 60 days prior to purchasing the trip insurance policy; however, there are policies that will look back as far as 180 days.
Learn more about how these pre-existing medical conditions can be Waived. In short, buy a policy with a Medical Waiver, and do so promptly after your initial trip payment or deposit - typically within 2-3 weeks. Some policies will require that you insure all of your non-refundable trip costs in order to benefit from the Medical Waiver.
Hazardous Activities
We all want to have fun while on vacation but be aware that some fun things will be excluded and if you are injured and have to interrupt your trip, no trip interruption coverage will be available.  Some examples of hazardous activities are, but not limited to:
      Sky diving
      Bungee jumping
      Spelunking or caving
      Hot air ballooning
      Mountaineering
Normal Childbirth
Normal childbirth is just that, a normal childbirth, and is excluded from coverage.  Complications of pregnancy are most often covered. Let's say you are traveling abroad, and your daughter is pregnant with her first child.  Of course, you have made plans to be there in 3 weeks when the baby is due.  However, you get the call and need to get home early because she has gone into labor early.  You might think this is a complication, but it is not.  Going into labor early is still a normal childbirth if there were no complicating circumstances causing the early labor. But, if she were to go into labor early because the baby's blood pressure has increased, and his life is in danger, there would be coverage.
Mental or Nervous Conditions
As stated in most policies  mental or nervous conditions are excluded, unless hospitalized or partially hospitalized for that condition while the Policy is in effect.  What this means is if you or your traveling companion suffer a panic attack, there would not be coverage; however, a severe panic attack that caused hospitalization could be covered.
Trip Interruption Insurance Policy Conditions
In addition to exclusions, there are conditions that must be met in order to use your Travel Interruption coverage like:
      You and your traveling companion must be medically fit to travel on the date you purchase the Travel Insurance policy
      You or your traveling companion must have been approved for the time off on or prior to the effective date of the Travel Insurance policy

      If you want all your expenses to be covered, you must include them in the trip cost
How Much does Trip Interruption Insurance Cost?
Well, since trip interruption coverage is included in package or comprehensive plans there is virtually no additional cost to the policy.  Let's say that two travelers are looking for a policy with $100,000 in medical coverage (we do recommend at least $100,000 when traveling overseas). They are aged 63 and 65, traveling for 14 days in Europe, with a trip cost of $5,000 in total.  The cost for the travel insurance plan can be as low as $274 total for this couple.
Our Policy Recommendations
Our recommendation is always to get your travel insurance early to take advantage of time sensitive benefits like the pre-existing medical conditions waiver or cancel for any reason, and to protect your investment for the greatest period of time.  In addition, at $100,000 of medical coverage is recommended if traveling outside of the US. And remember that Medicare does not cover outside of the US. It is a good idea to check your primary insurance to be sure you cover any gaps while traveling.
And, as always, it is a good idea to compare benefits and costs prior to buying in order to get the most value for your travel needs.  Aardy makes it easy to compare dozens of the top-rated travel plans from some of the largest US travel insurers.
Travel Insurance Comparison – Will I Pay More Buying From a Comparison Website?
Because the US has anti-discriminatory insurance pricing legislation, at AARDY we guarantee that you will not find the same plan at a lower price, not even directly through the insurer. And remember we're only a chat, email or phone call away if you need help.
Safe Travels
Recent AARDY Travel Insurance Customer Reviews