Quick Quote - Click Here
Turkish Airlines Travel Insurance - 2021 Review
Turkish Airlines Travel Insurance
Strengths
Terrible 'Airline' Travel Insurance Cover is Not Offered
Customers free to choose best travel insurance option from market
Weaknesses
No advice is offered to purchase travel insurance cover
Customers could be under-covered
particularly those traveling internationally
Turkish Airlines Travel Insurance is not available when a flight is booked through Turkish Airlines' US website. This is actually good news, as travelers can now choose the insurance that they can take out.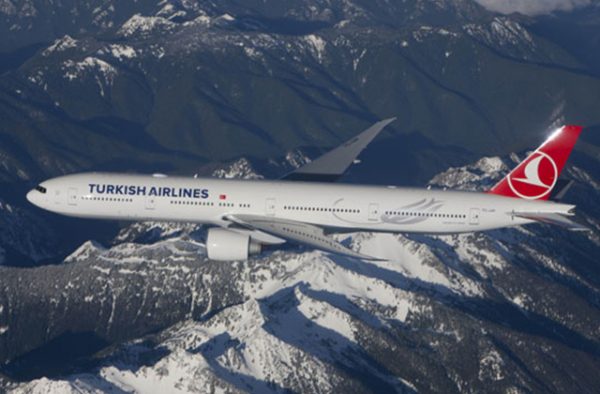 The experience that most of us have when booking domestic flights in the USA is not great. Just as we have navigated our way through the airline site, expensive trip insurance is pushed on us. We have shown over the years that this airline flight insurance is almost always overpriced with very poor coverage.
So, the fact that Turkish is not pushing poor quality and expensive travel insurance to customers is really good news. We can compare the entire market of opportunities.
Turkish Airlines Travel Insurance – Flight Options
Turkish offers its flights in an unusual way – certainly no other site we have seen runs their process. They offer a simple selection of flights on the initial date that a traveler selected.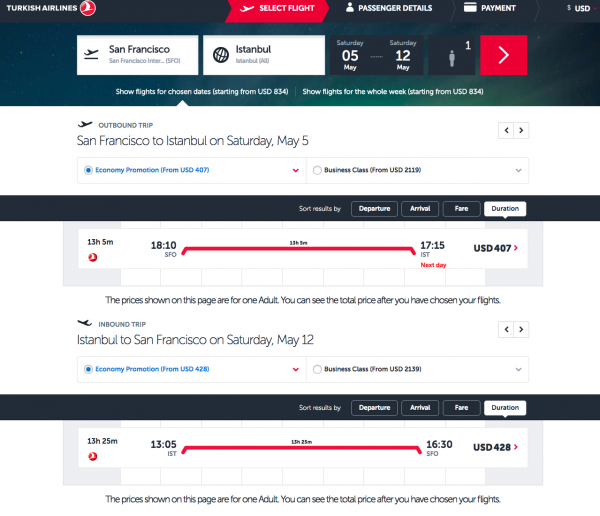 However, if a flight grid is preferred, then there is a link to it within the initial quote screen. It's not really obvious, but once found, the information is very helpful. We prefer a multi-day flight grid in order to find best value.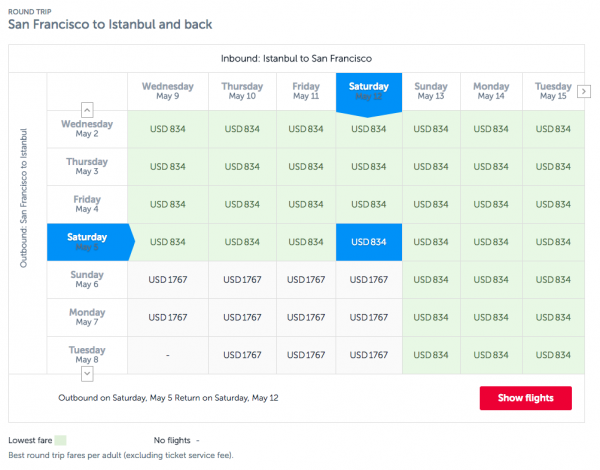 Like every airline, Turkish wants to sell the exact same seat at different prices, depending on refund conditions. You will note here that each-way pricing doubles as the economy seat becomes refundable.
We wanted to select an $883 non-refundable economy return flight. It would have cost over $900 more to make the flight refundable. Everything on the flight would have been the same – same seat, food, and entertainment. But we would have paid over $900 just in case we needed to cancel.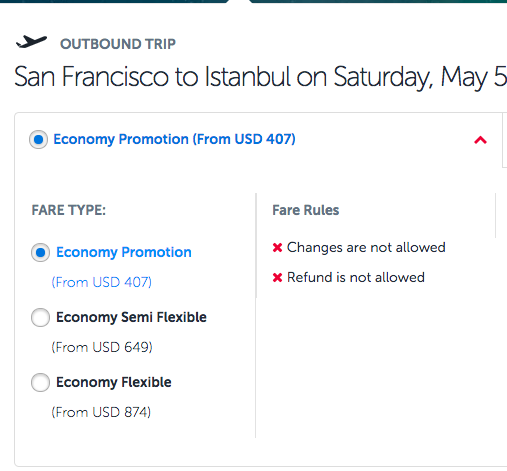 Note that the prices in this image are per leg.
Utter madness. Never book Refundable. We will show you later on how to beat this airline refundable scam. But before we get there, we needed to book our flights.
Here is why the Turkish Airlines web experience is so unusual. The challenge is that Turkish has a really strange system of flight confirmation. We had selected our dates, and ticked the fare type. What we did not know is that to actually select the flight and move to the next stage in check-out, we had to click into the whole flight window again.
When we do, we get this picture below. This allows us to 'select' the flight that we thought we had already selected. No other airline that we have seen uses such a complex system. It is not intuitive.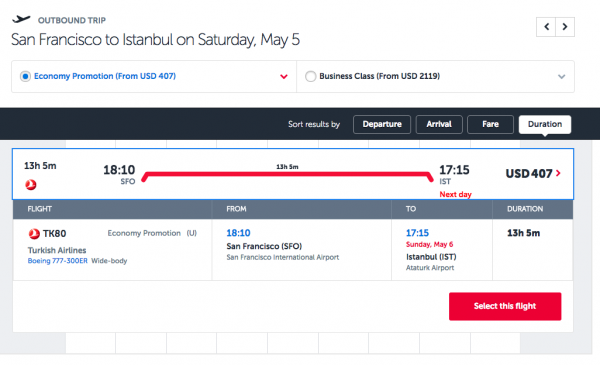 Turkish Airlines Travel Insurance – Shop Around
It only takes a few minutes to search for flight insurance options. Here is what we found.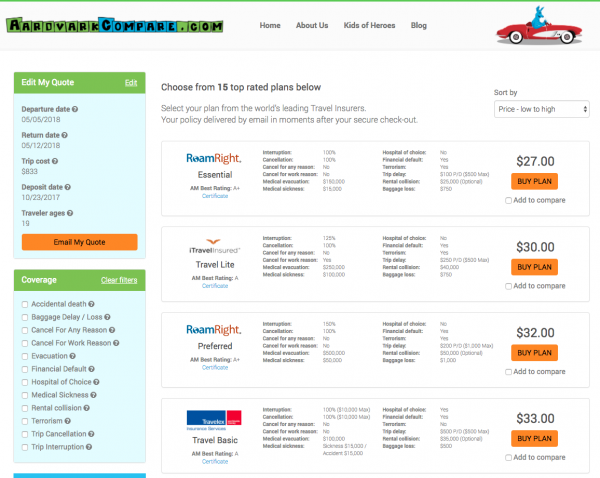 iTI, RoamRight, and TII all have great plans for around $30 for our traveler.
Of all the low-cost plans we offer, the iTI Lite plan gains most interest. It is certainly low-cost – only $30. But with $100k of Medical Sickness coverage and $250k of Medical Evacuation cover it has strong benefits.

However, where it really stands out is its Cancel for Work cover. Typically, low-cost plans do not have such coverage, hence our recommendation of it to our customers.
Why is Cancel for Work helpful? Imagine that your employer canceled your vacation. With Cancel for Work cover you can get a 100% refund.
Turkish Airlines Travel Insurance – Cancel for Any Reason
Earlier we discussed that we would not spend an extra $900 for a Refundable ticket.
Here's why.
With Cancel for Work cover, we are in good shape in case of work-related cancellation. But what if we simply change our minds and decide that we do not wish to fly anymore? How then can we get some form of refund? That is where Cancel for Any Reason cover comes in.
This is a super-powerful benefit that does exactly what it says. A traveler needs to have no reason at all to cancel and still receive a significant refund. The policies that we have that provide such cover rebate at 75%.
The use of Cancel for Any Reason insurance to lower ticket prices has been described as the Airline Ticket Hack. Refundable benefits, yet with Non-Refundable ticket costs.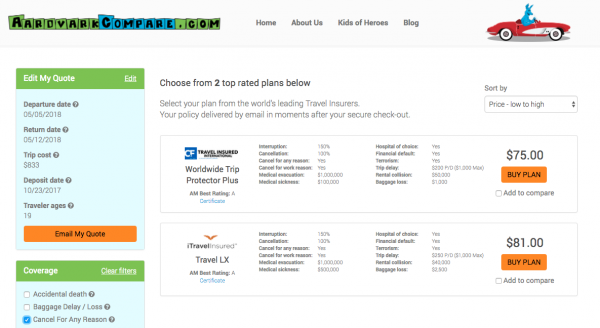 The TII Worldwide Trip Protector Plus at $75 offers great value. The iTI Travel LX is a little more expensive at $81, but has much higher Medical Cover. We would buy this policy, given the significantly increased level of medical cover for only $6 more.
Turkish Airlines Travel Insurance – One Site – Many Carriers
We love Amazon and are fans of Expedia. Comparison-shopping is simple. Sites like AARDY do exactly the same for travel insurance. Would you like to visit each travel insurance carrier directly? Of course not. Take the Amazon-like travel insurance experience at AARDY.
So when buying trip insurance, which should you choose? That's the beauty of insurance comparison – you get to see all the best prices in the market.
Turkish Airlines Travel Insurance – Does AARDY charge More?
You won't find the same trip insurance plans available at a better price – price certainty is guaranteed as a result of anti-discriminatory insurance law in the US. Take a look at Travel Insurance Comparison – Will I Pay More Buying Travel Insurance from a Comparison Website? This is really powerful consumer protection.
A travel insurance marketplace like AARDY will offer a multitude of different plans from some of the most respected travel insurance carriers in the country. You will only need a few minutes to check value for money, coverage, and insurance carrier ratings.
Enjoy your next trip with Turkish Airlines.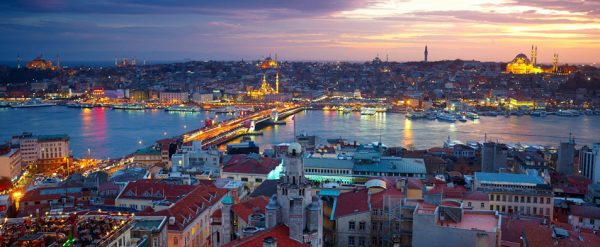 Safe travels.