Quick Quote - Click Here
United Kingdom Travel Health Insurance - Country Review
Learn more about United Kingdom travel health with an overview from both CDC and the US State Department. We cover vaccines, medicines, and insurance. At AARDY we look at a variety of different information sources in order to get a better view of a country and its health systems.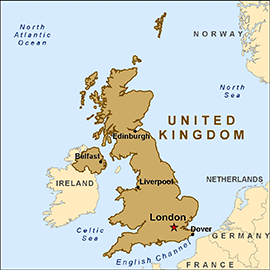 United Kingdom Travel Health – CDC
Vaccines and Medicines
All Travelers
You should be up to date on routine vaccinations while traveling to any destination. Some vaccines may also be required for travel.
Make sure you are up to date on routine vaccines before every trip. These vaccines include the measles-mumps-rubella (MMR) vaccine, diphtheria-tetanus-pertussis vaccine, varicella (chickenpox) vaccine, polio vaccine, and your yearly flu shot.
Some Travelers
Ask your doctor what vaccines and medicines you need based on where you are going, how long you are staying, what you will be doing, and if you are traveling from a country other than the US.
Hepatitis A outbreaks occur throughout the world and sometimes in countries with a low risk for hepatitis A (including the US). You can get hepatitis A through contaminated food or water in the United Kingdom, so talk to your doctor to see if the hepatitis A vaccine is right for you.
You can get hepatitis B through sexual contact, contaminated needles, and blood products, so CDC recommends this vaccine if you might have sex with a new partner, get a tattoo or piercing, or have any medical procedures.
Rabies is present in bats in the United Kingdom. However, it is not a major risk to most travelers. CDC recommends rabies vaccine for only these groups:
Travelers involved in outdoor and other activities in remote areas that put them at risk for bat bites (such as adventure travel and caving).
People who will be working with or around bats (such as wildlife professionals and researchers).
United Kingdom Travel Health – US State Department
While medical services are widely available, free medical care under the National Health System (NHS) is allowed only for UK residents, certain EU nationals, and some visa holders.
An NHS surcharge is assessed on certain visa applicants at the time of application. Tourists and short-term visitors will not be assessed the surcharge, but will be charged 150 percent of the cost of any medical treatment they receive from the NHS. Unpaid balances of £1,000 or more can result in being barred from return to the United Kingdom.
**US Medicare does not pay medical bills. **Be aware that U.S. Medicare does not apply overseas.
Medical Insurance: Make sure your health insurance plan provides coverage overseas.  Most care providers overseas only accept cash payments.   See our web page for more information on insurance providers for overseas coverage.
We strongly recommend supplemental insurance (our web page) to cover medical evacuation.
Carry **prescription medication **in its original packaging, along with your doctor's prescription. Certain prescriptions available in the United States are classed as **narcotics **in the United Kingdom and are not available.
**Vaccinations: **Be up to date on all vaccinations recommended by the U.S. Centers for Disease Control and Prevention.
**Vaccinations: **Be up to date on all vaccinations recommended by the U.S. Centers for Disease Control and Prevention.
Further Health Information:
Safe travels.