Quick Quote - Click Here
Uniworld River Cruise Travel Insurance - 2021 Review
Uniworld River Cruise Travel Insurance Review
Strengths
Reputable Travel Partner
Easy To Buy At Checkout
Cancel For Any Reason
Weaknesses
Low Medical Insurance And Emergency Medical Evacuation Coverage
Does Not Cover Bookings Made Outside Uniworld
Narrow List Of Covered Cancellation Reasons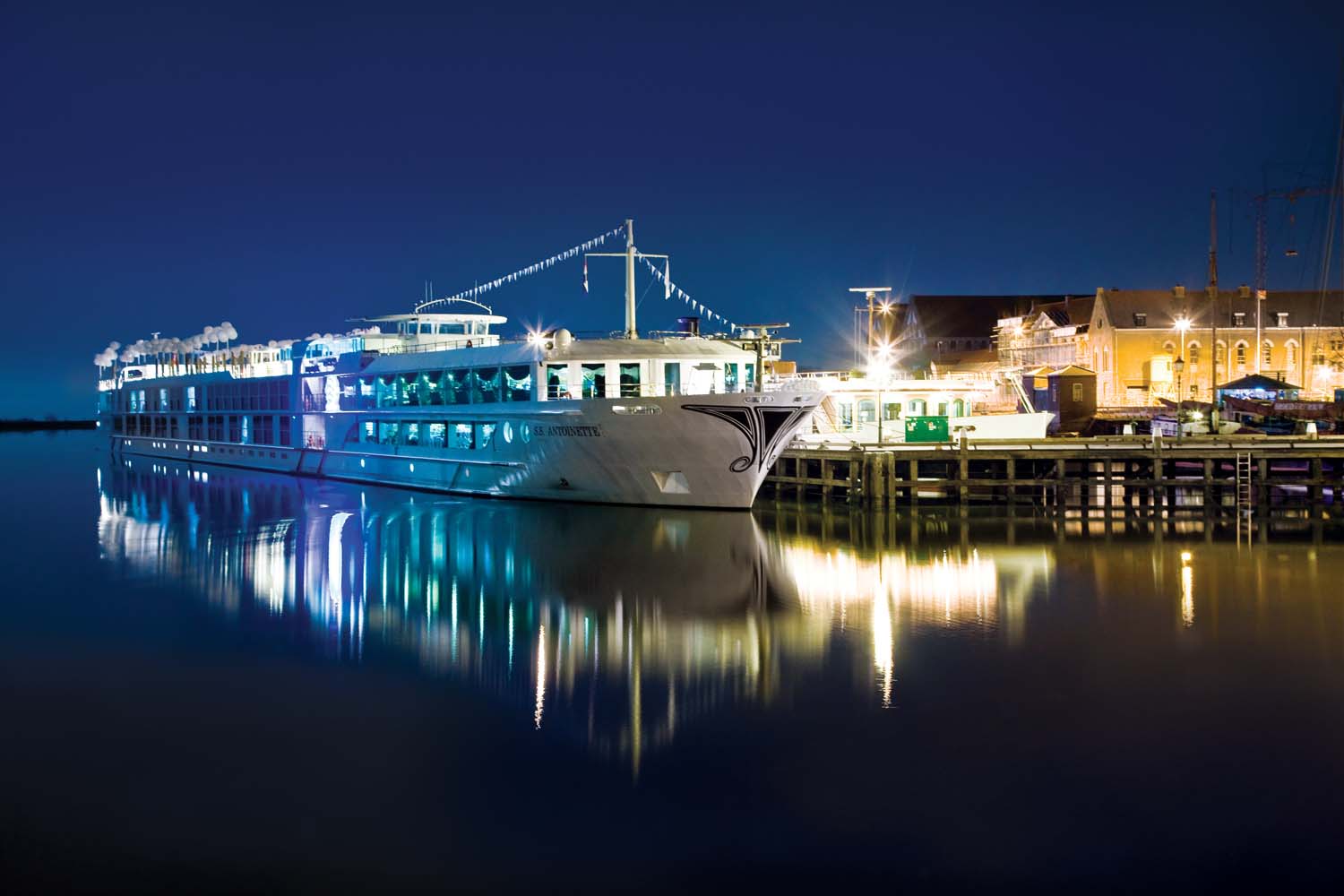 Uniworld positions itself as a boutique river cruise line. Their itineraries include Europe, Russia, Asia, India and Egypt. They focus on an all-inclusive, luxury guest experience.
However, when it comes to protecting your investment in a river cruise experience, Uniworld sells an inferior travel insurance plan at a luxury price.
Our Uniworld River Cruise: Castles Along the Rhine
Our couple, ages 55 and 60, selected "Castles Along The Rhine" 8-day river cruise from Basel to Amsterdam in late October.
The trip cost for both travelers is $5,338. Uniworld's promotion also included airfare.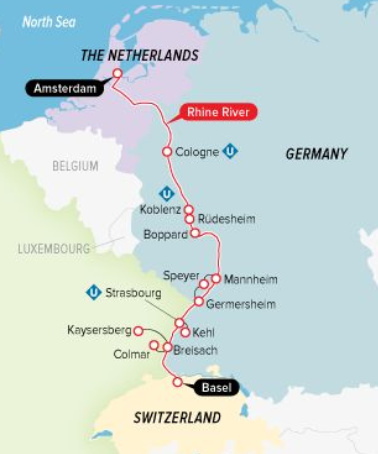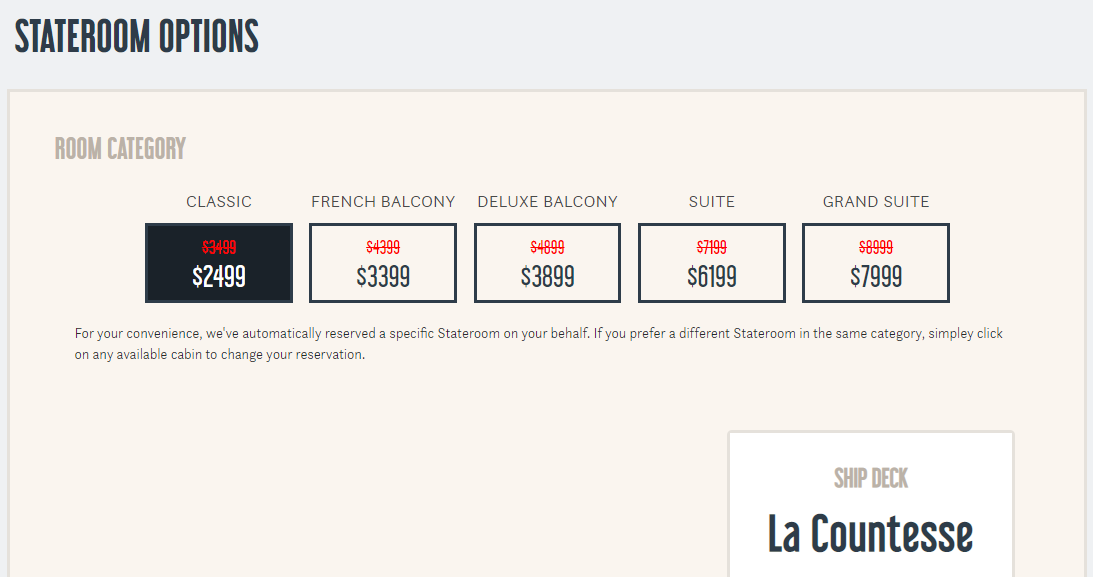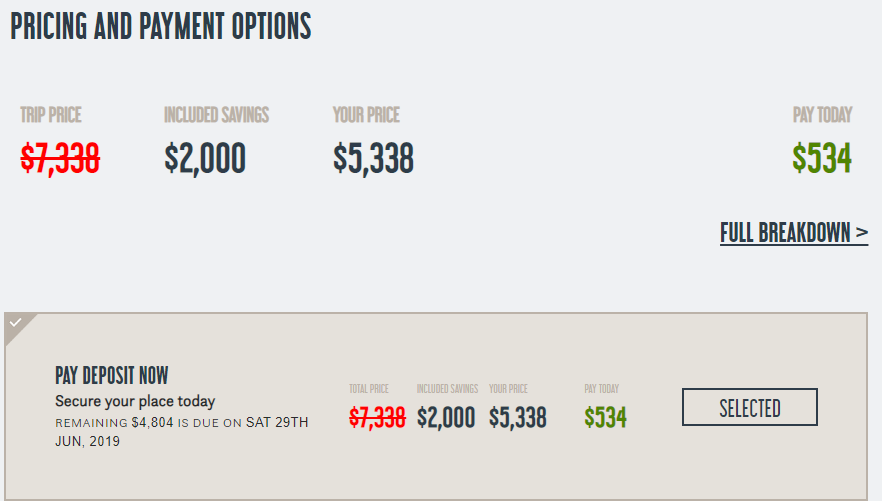 Then Uniworld offered travel insurance: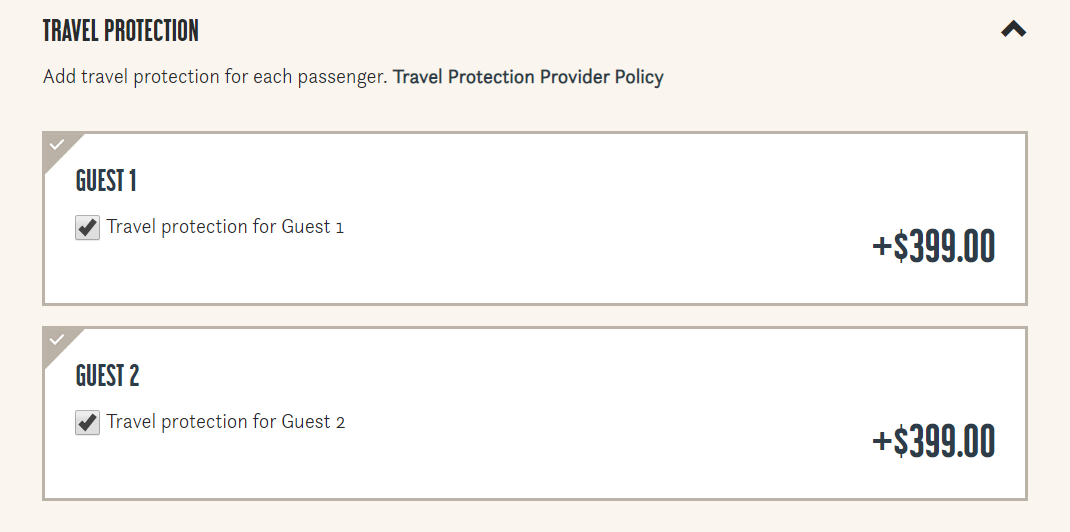 Wow, $400 per person!
Our savvy senior couple rejected the Uniworld travel insurance offer.
What now?
What Are Your Options?
When we ran comparison quotes for this trip, we used a trip cost of $5,338 for an 8-day trip, with two travelers ages 55 and 60.
The Uniworld travel insurance added a whopping $798 to the river cruise total.
We shopped for the least expensive plan with at least $100,000 Medical Insurance and $250,000 Emergency Medical Evacuation. The least expensive policy with that benefit limit was Seven Corners RoundTrip Choice at $295 total. That's over $500 savings.

Because the Uniworld policy boasts a Cancel For Any Reason perk, we also compared it to Travel Insured International Worldwide Trip Protector Plus, a Cancel For Any Reason plan.
You'd save $333 on a top-shelf, fully featured travel insurance plan over Uniworld insurance.

Here's the side-by-side breakdown: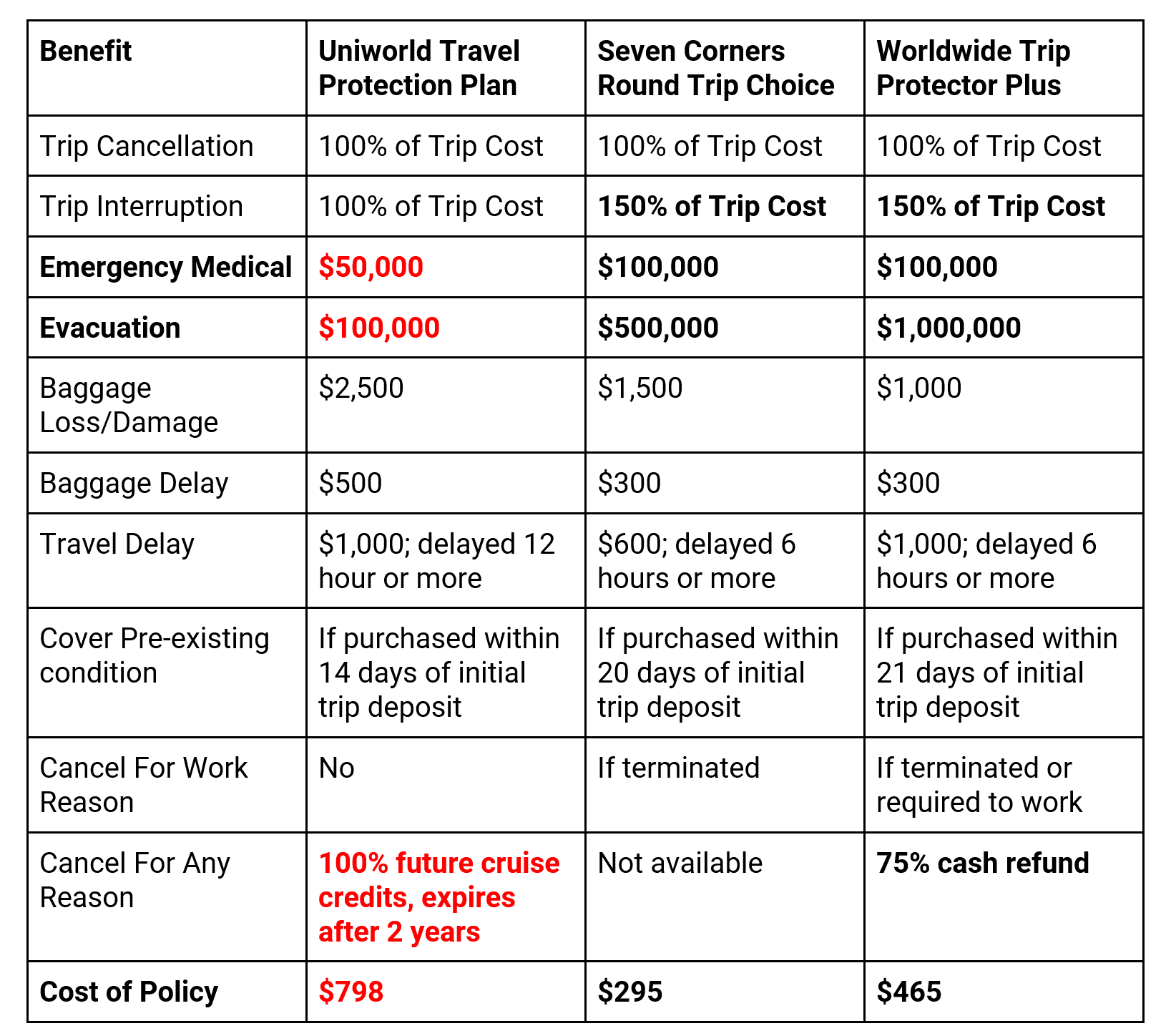 Shockingly, if you buy the Uniworld policy, you'd pay 268% more than for Seven Corners RoundTrip Choice, a policy with more benefits.
If you want Cancel For Any Reason included with the policy, you'd pay 172% more for Uniworld insurance than the Travel Insured Worldwide Trip Protector Plus, which is a robust, top-shelf plan.
These 3 trip insurance options also have other important differences, such as Medical Insurance and Emergency Medical Evacuation benefits, which we discuss in detail.
What's in the Uniworld Travel Insurance Policy?
Uniworld partnered with Arch Insurance, the same underwriter as our trusted insurance partner, RoamRight.
Two parts make up the Uniworld Trip Protection Plan.
First, Uniworld itself pays the covered cancellation refund and Cancel For Any Reason feature, rather than the insurance company. Basically, it's an enhanced cancellation policy from Uniworld.
Second, the insurance policy covers trip interruption, medical insurance, medical evacuation and baggage.
Will You Get a Refund If You Cancel?
Uniworld's trip insurance policy focuses on cancellation coverage. Customarily, insurance companies pay the cancellation refund, but in this case, Uniworld itself pays the refund instead.
As a result, Uniworld accepts only a few cancellation reasons for full refund:
Your, your traveling companion's or immediate family member's unexpected illness, injury or death
Traffic accident en route to departure
Your home destroyed by a natural disaster
Called into active duty by the military due to natural disaster
Subpoena or called for jury duty
Theft of passports or visas
Job transfer of 250 miles or more
Inclement weather, mechanical breakdown or strikes of an airline, cruise line, or a motor coach
Terrorism occurs in city on itinerary within 30 days of your scheduled departure
This is a very basic list. On the other hand, all policies through AARDY cast a wider net and list more comprehensive cancellation reasons than Uniworld.
In addition, Uniworld Travel Protection Plan will not repay you for bookings made outside Uniworld. It does not cover cancellation for your flight reservations made directly with the airline. Consequently, seniors face increased financial risk from this coverage gap.
Your Roommate Cancels
Uniworld travel insurance also includes single supplement. This benefit pays if you're charged extra for a change in occupancy as a result of your traveling companion's cancellation. Important to note, their cancellation must be for one of the reasons permitted by Uniworld.
In addition, all policies through AARDY include the Single Supplement feature at no additional cost.
Cancel For Any Reason
Just as Uniworld pays cancellation refunds itself, it also oversees the Cancel For Any Reason benefit. While a covered cancellation refunds 100% of the trip cost in cash, Cancel For Any Reason compensates with future cruise credits.
These are the terms for Uniworld Cancel For Any Reason:
Cancel 24 hours or more before departure
Refund is future credit, not cash
Credits expire after 2 years
Not transferable
Not refundable
Not redeemable for cash
We like that Uniworld gives future credit instead of a cold shoulder, but some travelers never use the credit.
In contrast, Aardy's Cancel For Any Reason policies pay a cash refund.
You are eligible for the 75% cash refund from Cancel For Any Reason policies if:
Purchase policy within 20-21 days of Initial Trip Deposit
Be medically fit to travel on purchase date
Insure 100% of trip costs
Cancel 48 hours or more before departure
Best of all, our Cancel For Any Reason policies cost less than the Uniworld travel insurance plan.
Cancel Because Your Employer Requires You To Work
Unfortunately, Uniworld does not refund your money if you Cancel For Work Reason.
Although Uniworld permits cancellation if your job moves you more than 250 miles from home, there are important circumstances they don't cover:
Layoff or involuntary termination after employed 1 consecutive year
Employer previously granted time off, but requires insured or insured's traveling companion to work
Place of employment destroyed by natural disaster
Revocation of military leave
Directly involved in merger or acquisition of your employer
Happily, policies at AARDY cover these circumstances. Cancel For Work Reason cushions the blow if a traveler's employer downsized or laid them off without cause prior to travel.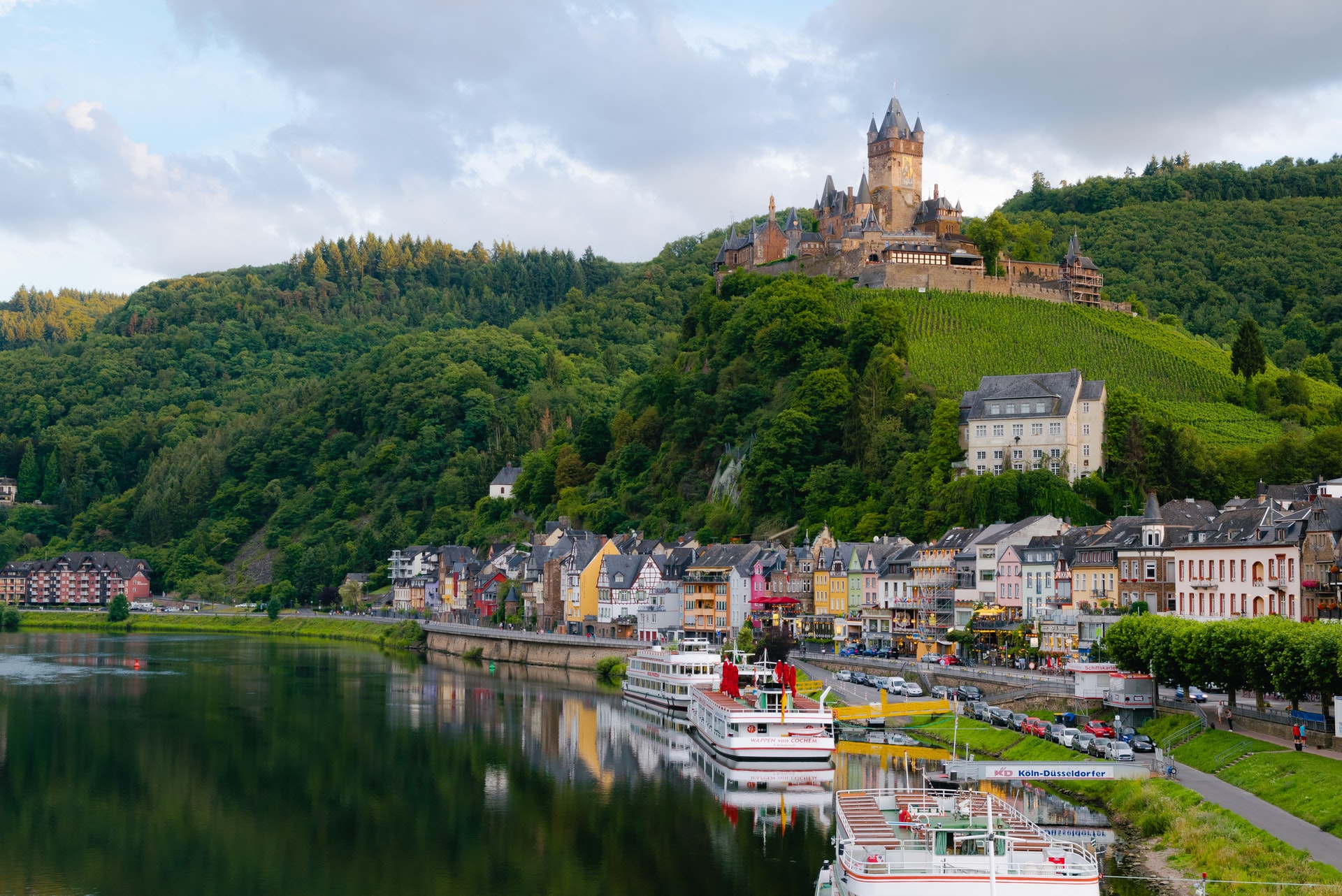 Photo by Kai Pilger from Pexels
End Trip Early if Someone Gets Sick
This policy reimburses if you must cut your trip short due to a covered interruption reason. Most often, the unexpected injury, illness or death of a traveler or non-traveling family member triggers a trip interruption.
Here are a few more covered interruption reasons:
Unexpected injury or illness of a traveler
Hijacked, quarantined, jury duty, subpoena
Your home uninhabitable by fire, flood, or other natural disaster, vandalism
Documented theft of passports or visas
Employer requires transfer of 250 miles or more from home
Involved in traffic accident en route to point of departure
Common carrier strike stopping service
Inclement weather
Delay due to mechanical breakdown of the aircraft
Military activation due to natural disaster
Terrorist incident within 30 days of departure date
Unlike the cancellation benefit, the insurance policy pays for Trip Interruption refunds. As a result, the Uniworld travel insurance policy offers a larger list of interruption reasons than Uniworld offers for cancellation.
Pays the Hospital if You Get Sick or Injured Traveling
Medical treatment overseas can be extremely expensive. Travel Medical Insurance is essential.
Many Americans believe they will enjoy free medical treatment traveling to countries with universal healthcare, but that is not the case. In fact, citizens pay taxes for healthcare, so any public facility accepts them.
On the other hand, Americans get treatment at private hospitals, which can cost $3,000-$4,000 per day for inpatient care. Add tests, treatments and surgeries and you could end up in 6-figure debt in no time.
In addition, many seniors don't know Medicare does not pay outside the US. Some Medicare supplements pay a lifetime benefit of $50,000 or require an 80/20 co-pay. Either way, relying on Medicare without travel medical insurance leaves seniors exposed to a high financial risk that could waste retirement savings prematurely.
Equally important, the US State Department does not pay for any medical care for Americans outside the country. They can only help you with legal or diplomatic troubles.
Consequently, we recommend travelers own at least $100,000 in travel medical insurance when they travel outside the US. This minimum covers enough treatment to put you back together so you're stable to return home.
Even though Uniworld travel protection plan carries a $50,000 medical benefit, it won't be enough to cover critical illness like heart attack or stroke.
When you buy from AARDY travel insurance marketplace, you can choose your preferred level of medical coverage from $100,000 up to $500,000.
Pre-existing Conditions
A pre-existing condition is when the traveler or traveling companions received or recommended to receive treatment, testing or medication changes due to injury or illness within the past 60-180 days.
Fortunately, Uniworld provides a Pre-existing Medical Condition Waiver in their travel insurance plan. It's included when you purchase the policy within 14 days of deposit. As a result, you receive a full cash refund because you have the Pre-existing Condition Medical Waiver if you cancel due to a health reason.
Most policies at AARDY include Pre-existing Medical Condition coverage when you buy the policy within 14-21 days of your Initial Trip Deposit or payment. There is no additional cost for the Waiver.
We encourage senior travelers purchase a policy with a Pre-existing Medical Condition Waiver whenever possible. In effect, the Waiver protects your retirement savings against the catastrophic costs travel insurance doesn't cover.
Emergency Medical Evacuation
You've heard the stories of someone who went on vacation, had a heart attack or stroke and had to be evacuated. Then they got a bill for tens of thousands of dollars.
Hopefully this never happens to you, but if it does, Emergency Medical Evacuation covers your transportation costs.
At times, Medical Evacuation is as simple as a 10-minute ambulance ride to another hospital in the city. Every now and then, it involves a private jet outfitted like a hospital room and medical staff to monitor the patient to their hometown hospital.
Because air ambulance flights may cost up to $250,000, AARDY recommends a $250,000 minimum cover for Emergency Medical Evacuation. Uniworld travel insurance provides only $100,000 medical evacuation. We think that's just too low to be helpful in a true emergency.
Again, the US State Department does not pay any Emergency Medical Evacuation costs.
In addition, if you are traveling alone, the insurance pays transportation costs for a companion of your choice to accompany you if you're in the hospital for 7 days or more. It also returns dependent children home if the traveling adult is hospitalized 3 days or more. If appropriate, the policy pays for a chaperone escort home.
In the case a traveler dies during their covered trip, Emergency Medical Evacuation pays for repatriation of remains.
Travel Delay & Missed Connection
If you are delayed 12 hours or more en route to or returning home from your trip, Uniworld travel insurance pays up to $150 per day, $1,000 maximum.
The policy delay covers:
Common carrier delay
Involved in traffic accident en route to point of departure
Documented theft of passports or visas
Hijacking, quarantine, strike, natural disaster, riot
Unexpected injury or illness of a traveler
While you are delayed, the policy reimburses for the costs of:
Unused, prepaid expenses for land and water travel
Joining the departed cruise
Additional hotel nights, meals, telephone calls, transportation
Baggage Delay, Damage and Loss
All travel insurance policies include compensation for lost, damaged or delayed baggage.
Uniworld travel insurance covers lost bags up to $2,500. However, it limits the loss of expensive personal items such as watches, jewelry, furs, precious metals, electronics and cameras to $500.
If you don't have receipts, the policy pays the lesser of:
Actual cash value at the time your baggage is lost, stolen, damaged or destroyed
Cost to repair or replace the item with material of a like kind and quality, or
$250 per item.
The Uniworld policy also covers replacement fees if your passport and visas are lost, stolen, damaged or destroyed during your trip.
Of course, if the airline, hotel or cruise line compensates you for any of the losses, the travel insurance benefit will not pay you.
On the occasion the common carrier delays baggage delivery for 24 hours or more, Uniworld travel insurance policy offers $500 reimbursement per person for clothing and personal items.
Conclusion
Uniworld offers world-class cruise experiences, but not world-class travel insurance. Their travel protection plan permits a weak number of covered cancellations to pay cash but offers future credit if you Cancel For Any Reason. The medical insurance is only $50,000, half the amount we recommend for seniors traveling outside the US. Uniworld insurance pays up to $100,000 for medical evacuation, but again, a fraction of what we recommend to protect you against financial risks.
Overall, this policy falls short in all aspects of cancellation, interruption, medical and evacuation protection. Coupled with a high cost and lack of coverage for trip costs booked outside Uniworld, the Uniworld travel protection plan flops.
You will always find better policies, higher benefits, lower cost and the best value on travel insurance at AARDY. Because we are an insurance marketplace, we give you real-time quotes from the nation's best travel insurance companies so you can compare and find the best price.
When you shop with us, you're guaranteed to get the lowest price on travel insurance. Nobody can beat our prices on the same policies, not even the insurance company.
Have questions? We would love to hear from you. Send us a chat, Email or alternatively Call Us at (650) 492-6298.