Quick Quote - Click Here
US State Department Travel Warnings - 2021 Review
The US State Department has significant interest in providing robust advice to its citizens and residents who are considering travel to another country.
One way in which it does so is via a system of 'Travel Warnings'.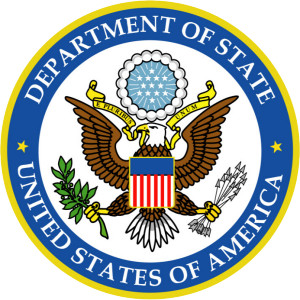 The State Department issues a Travel Warning when it wishes travelers to consider whether they should visit that particular country at all. Such a warning is not offered lightly.
Warnings are generated by events such as a civil war, intense episodes of crime and violence, government instability, or frequent terrorist attacks.
These are not temporary challenges. Rather, they are warnings that indicate massive failure and risk. A traveler must ask himself – do I really need to travel to this particular location? Is this the sort of country I want to do business in, or take my family to?
Such advice is not offered lightly
These warnings are not lifted until there is significant improvement. It is not unusual for some countries to have these warnings in place for years.
The advice is specific and precise – offering guidance as to the threat itself, and, more importantly, to the location.
As always, at AARDY we recommend that a traveler consider travel insurance. You can get an anonymous quote in seconds, and compare dozens of the top travel plans from many of the largest US travel insurers, saving you time and money finding the right travel plan for your needs.
Irrespective as to whether a traveler takes out trip insurance, we would recommend that you stay up to date with the State Department guidance that is offered. Do so, before you book, and then again before you travel. It takes only a few minutes.
Safe travels.
How do the new Travel Advisories affect Travel Medical Coverage?
 Mar 20, 2018
Are you aware the United States Department of State (DOS) recently changed the way travel advisories are handled? The update is meant to provide more usable information for travelers.
There are now four different Travel Advisory Levels, and these can apply not just to a country but to a specific region or area. The country may be safe, but there may be a specific region where travel is not recommended. Each advisory level can have a corresponding Risk Indicator.
Four Travel Advisory Levels
Level 1:  Exercise normal precautions
Level 2:  Exercise increased caution
Level 3:  Reconsider travel
Level 4:  Do not travel
There are seven Risk Indicators that accompany each warning, if appropriate
C – Crime: Widespread violent or organized crime is present in areas of the country. Local law enforcement may have limited ability to respond to serious crimes.
T – Terrorism: Terrorist attacks have occurred and/or specific threats against civilians, groups, or other targets may exist.
U – Civil Unrest: Political, economic, religious, and/or ethnic instability exists and may cause violence, major disruptions, and/or safety risks.
H – Health: Health risks, including current disease outbreaks or a crisis that disrupts a country's medical infrastructure, are present. The issuance of a Centers for Disease Control Travel Notice may also be a factor.
N – Natural Disaster: A natural disaster, or its aftermath, poses danger.
E – Time-limited Event: Short-term event, such as elections, sporting events, or other incidents that may pose safety risks.
**Other: **There are potential risks not covered by previous risk indicators. Read the country's Travel Advisory for details.
Effects on Coverage
Levels 1 and 2 never impact policy benefits.
Level 3 impacts only impacts policy benefits if the corresponding Risk Indicator is "U" (civil unrest) or "T" (terrorism).
Level 4 always impacts policy benefits, regardless of corresponding Risk Indicator.
How are benefits affected?
The Political Evacuation benefit will not pay if the insured does not heed a Level 3 Terrorism or a Level 3 Civil Unrest Travel Advisory and any Level 4 Travel Advisory issued by the DOS.
The Terrorism benefit will not pay if the terrorist activity is in a country or location where the DOS has issued a Level 3 Terrorism or Level 3 Civil Unrest Travel Advisory or any Level 4 Travel Advisory.
Please note there are other requirements and exclusions for coverage for both Political Evacuation and Terrorism, which are listed in the Certificate of Insurance.