Quick Quote - Click Here
Vacations To Go Travel Insurance - 2021 Review
Vacations To Go Travel Insurance and Cruise Insurance - Review
Strengths
Strong Insurance Partner
Adequate Emergency Evacuation
Weaknesses
Low Medical Insurance Coverage
Only One Insurance Option
No Protection For Medical Cancellation Or Medical Treatment Unless It's A New Illness Or Injury
Vacations To Go is a travel agency that sells thousands of cruises. They also have tour divisions called Africa Safari, Resort Vacations To Go, River Cruise, and Tour Vacations To Go. However, they all fall under the Vacations To Go umbrella, which is a subsidiary of Vacation Publications, Inc.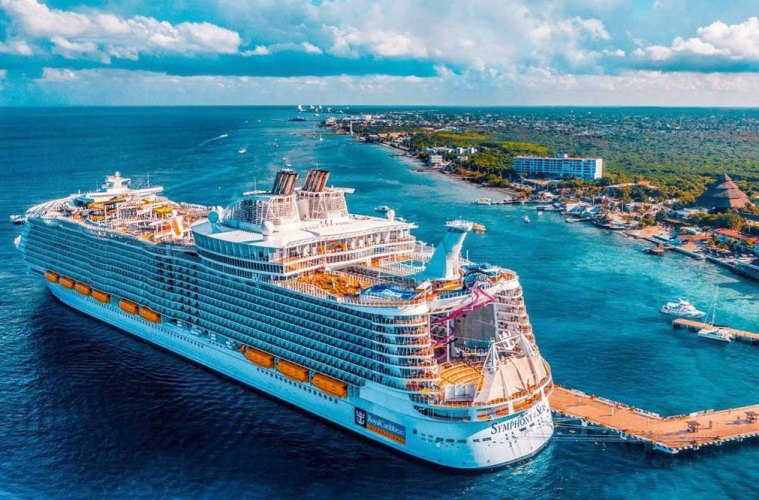 Vacations To Go also owns multiple domains that include the names of cruise lines. We discovered this by accident while researching a cruise line. When we entered the name of the cruise line in search, a fake website with the cruise line's name and logo came up. Turns out, it's just a lead page for Vacations To Go.
The fake cruise line website has no information about that cruise line's itineraries or prices. Instead, it requires your contact info so a Vacations To Go agent can call you back.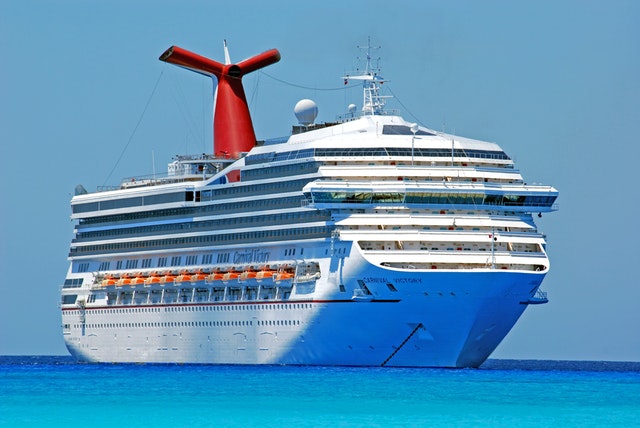 However, you think you're booking with the cruise line directly because the agent tells you "we do the bookings for that cruise line." But that's not the case. Consequently, you might believe that Vacations To Go is the only way to book with that cruise line. Wow! Misleading!
Unfortunately, their travel insurance program is just as devious. For this review, we compare Vacations To Go cruise travel insurance to comprehensive trip insurance available at AARDY.
About Vacations To Go Travel Insurance Plan
Vacations To Go offers its own flavor of travel insurance, called the "Go Plan," instead of selling the cruise line's insurance. For example, if you book a Holland America cruise with Vacations To Go, they only offer you their agency's travel insurance. They do not permit you to buy Holland America Line's travel protection plan.
Generali Global Assistance underwrites Vacations To Go insurance and CSA Travel Protection administers the plan and processes claims. These are reputable insurance partners.
Vacations To Go offers only one travel insurance plan, so you can take-it or leave-it.
We recommend leaving it! Here's why.
At first glance, the Vacations To Go trip insurance seems like a mediocre plan. But the Vacations To Go plan suffers from an easily overlooked glaring deficiency. It has the most restrictive and anti-consumer definition we've ever seen in a travel insurance policy.
Shockingly, Vacations To Go lacks any protection for Pre-Existing Medical Conditions. We don't just mean it fails to offer a Waiver for Pre-existing Medical Conditions.
We mean that Vacations To Go travel insurance does not cover cancellation, interruption, medical treatment or medical evacuation for any medical condition you've ever had previously in your life. The policy only covers a new condition "that first manifests itself during the trip."
Holy smokes!
That's shameful, not to mention downright dangerous to their customers and seniors in particular.
When trekking beyond the US border, AARDY recommends a minimum of $100,000 Medical Insurance, $250,000 Medical Evacuation and a Pre-existing Medical Condition Waiver whenever possible.
Regrettably, Vacations To Go trip insurance limits other important benefits as well. Vacations To Go travel insurance covers only $50,000 Medical Insurance, which is half our minimum suggestion. That amount is too low for a brief hospital stay if you have an accident or need surgery. Medical Insurance of $100,000 is a more appropriate amount for an emergency.
Vacations To Go provides a Medical Evacuation benefit of $250,000. We are happy to see this, as it meets our minimum recommendation.
How to Buy Vacations To Go Travel Insurance
You cannot buy travel insurance through Vacations To Go's website. In fact, you cannot even book a vacation on their website.
Instead, Vacations To Go only conducts business over the phone via travel agents, the same way they did in 1984 when they opened. The agent gives you a trip insurance quote with the trip proposal.
Regardless of how much pressure the sales rep gives you, you're never required to buy travel insurance through a travel agent or cruise line when booking the trip.
Travel agencies earn commissions selling travel insurance, but they are not experts like insurance agents.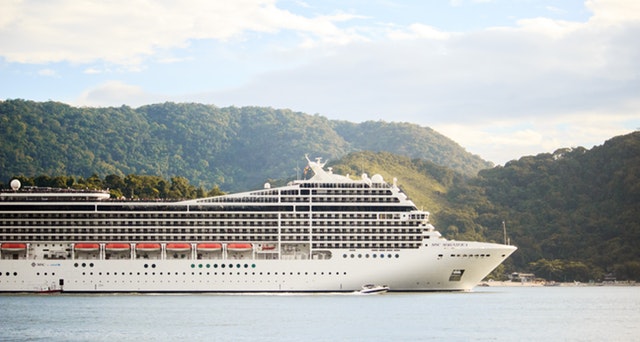 Why Do I Need Travel Insurance?
No one likes to think about what can go wrong when planning a vacation.
Life has unexpected events like flight delays, lost baggage, or sudden illness or injury of a family member. Travel insurance protects you from these unexpected out-of-pocket expenses.
When you shop for travel insurance plans, look for policies with strong:
Some policies also include special benefits you can get when you purchase the policy shortly after your Initial Trip Payment:
Our Cruise: 7-Night Polynesian Holiday
Our sample trip is a 7-night cruise. A couple age 60 and 55 booked a balcony cabin traveling to Papeete, Tahiti and the Society Islands. The vacation costs $12,108 for both travelers.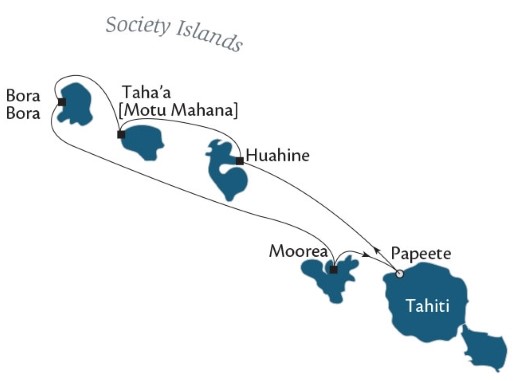 Cost of Vacations To Go Travel Insurance
Here is the quote from Vacations To Go:

Vacations To Go charges $756 for travel insurance on this trip. Price-wise, it's not bad. However, the coverage you receive for your money isn't up to par.
We also received a quote at AARDY Travel Insurance Marketplace.
The least expensive travel insurance policy that has at least $100,000 Medical Insurance, $250,000 Medical Evacuation and a Waiver of Pre-existing Medical Conditions is iTravelInsured Travel SE for $717.

We also wanted a quote for the least expensive policy with Cancel For Any Reason coverage. iTravelInsured Travel LX costs $1,015.

Policy Comparison
You can see the differences quickly with this side-by-side comparison: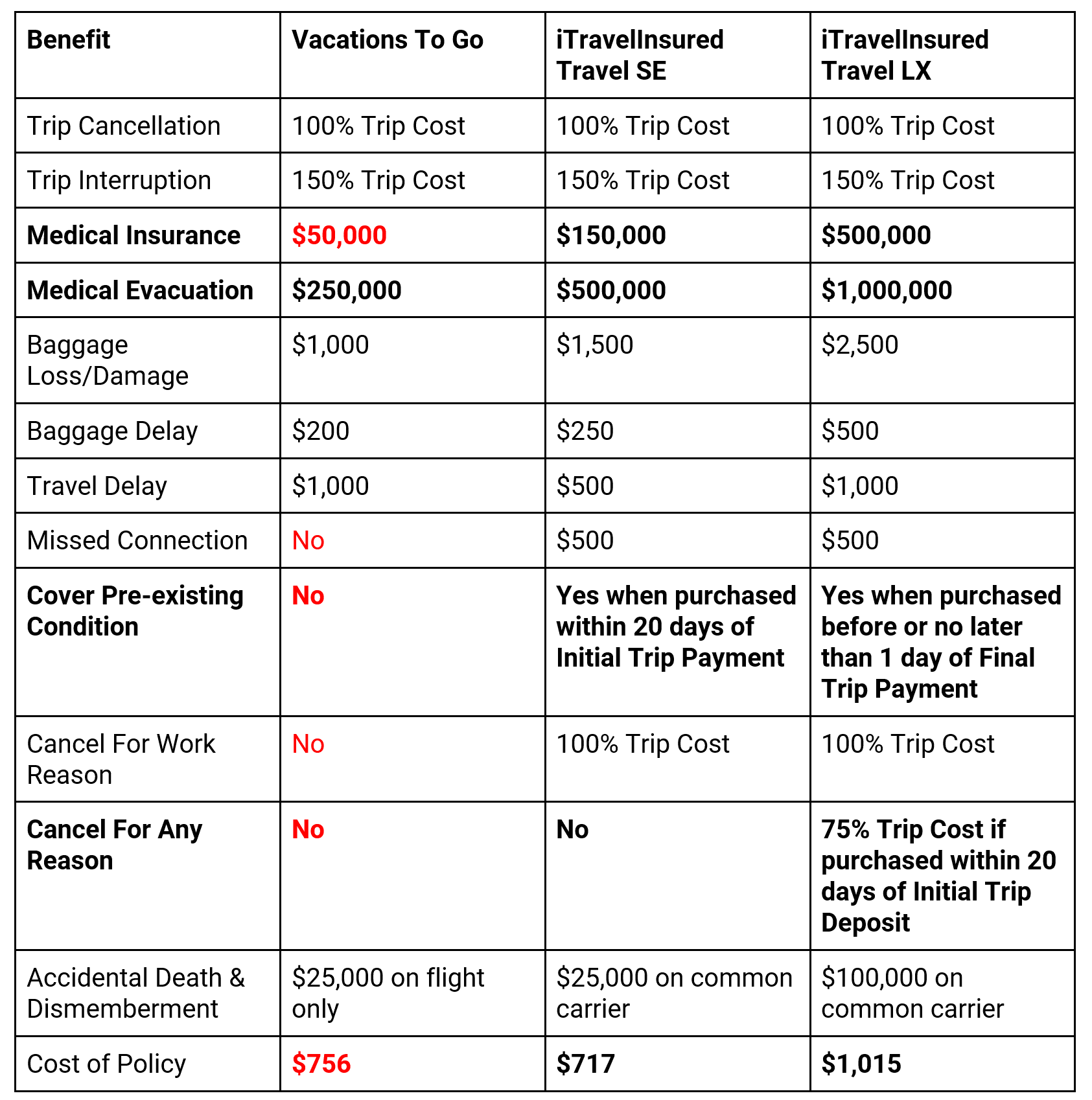 Normally, we do not start our reviews with Pre-existing Medical Conditions, but Vacations To Go trip insurance has one of the most atrocious schemes regarding Pre-existing Conditions we've ever seen.
Therefore, we cannot underscore enough how detrimental the Vacations To Go cruise travel insurance policy can be to travelers.
What is a Pre-existing Condition and How Do I Cover It?
A Pre-Existing Condition is a new diagnosis, treatment or test, prescription change or recommendation for treatment or testing in the 60-180 days before purchasing travel insurance.
If your doctor did not make a new diagnosis, medication change, provide medical treatment or testing, or recommend a treatment or test that you haven't done yet, then the policy covers it.
However, Vacations To Go has no such definition.
Waiver of Pre-Existing Medical Conditions
Many policies cover Pre-Existing Medical Conditions for cancellation, interruption, medical treatment, and medical evacuation when you purchase travel insurance within 14-21 days of your Initial Trip Deposit or Payment.
Vacations To Go does not offer the option to buy a Waiver of Pre-Existing Medical Conditions.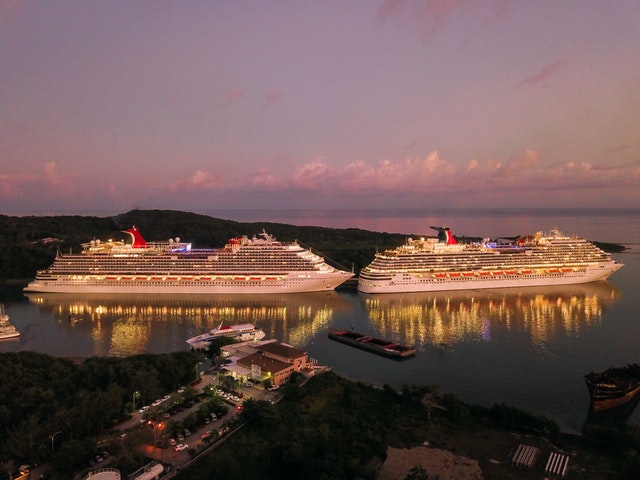 Pre-Existing Medical Conditions and Look Back Periods
If you have a heart attack on the cruise, Vacations To Go travel Medical Insurance may not cover treatment. Most travel insurance policies we've reviewed have a "look back period."
A look back period is the amount of time the insurer concerns itself with your medical history. Policies available through AARDY range from 60 to 180 days prior to purchasing travel insurance.
Oddly, Vacations To Go trip insurance does not even have a look back period. Nor does it cover Pre-existing Medical Conditions.
What that means to you is that Vacations To Go insurance only covers a new sickness or injury that occurs during the trip. If you were ever treated for it before in the past, then Vacations To Go Medical Insurance won't cover it.
The policy states:
[Medical] Benefits will be payable only for covered expenses listed below resulting from a Sickness that first manifests itself or an Injury that occurs while on a Trip.
Vacations To Go does not cover Pre-Existing Conditions. We cannot emphasize enough how much this policy financially hurts travelers.
Suppose you have high blood pressure and it's been under control with medication for 15 years. But on your cruise, you have a heart attack and require stent placement. According to the Vacations To Go policy, this situation isn't covered.
This is not ok!
Comprehensive travel insurance policies may not cover recent health changes, but they all specify a date when they will cover older medical conditions. Usually, they look back to 60-180 days before you bought the policy. Simply, Vacations To Go does not cover anything you've ever had.
Why Vacations To Go chose to exclude this incredibly necessary language in their travel insurance policy is beyond us.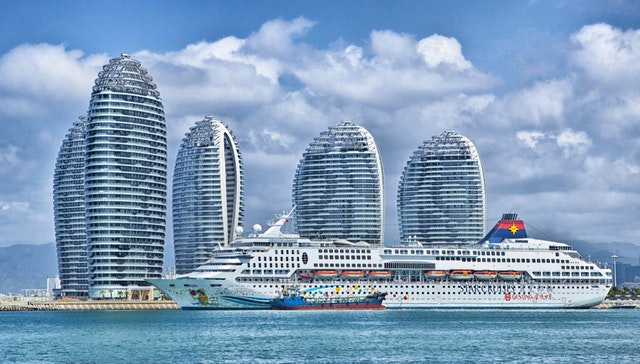 Trip Cancellation
All travel insurance policies cover unexpected Cancellation and Interruption.
Each policy lists circumstances permitted for cancellation. The more reasons a policy has, the better it is. Basic policies include just a half dozen Cancellation reasons. Comprehensive policies include 20-30 reasons.
If you fall and injure yourself prior to travel and the doctor says you cannot travel, trip cancellation provides a full refund of the prepaid, non-refundable trip costs.
Trip Interruption
The other side of the coin is Trip Interruption. Interruption reimburses you if you must cut your trip short because of your own illness or injury, or a family emergency back home.
Suppose your mother becomes ill and is fighting for her life in a hospital back home. Naturally, you want to be with her as soon as possible. So, you Interrupt your vacation to return home early.
Trip Interruption reimburses up to 150% of your unused trip costs plus the added expense to travel home for a covered reason. The Interruption reasons are like Cancellations but happen during your trip.
Common reasons to Cancel or Interrupt your trip:
An illness or injury of yourself or traveling companion
Weather causes the airline to cancel your flight
Airport strike
Natural disaster at the destination
Death of a non-traveling family member
Jury duty
Vacations To Go may avoid paying benefits for Cancellation or Interruption due to medical conditions. The policy states, "The Sickness or Injury must first commence while your coverage is in effect under the Policy."
This restriction applies to not only the traveler but also the non-traveling family members. If your aunt is 91, beat cancer 30 years ago, but dies from a recurrence, Vacations To Go would not pay a Cancellation or Interruption benefit. To us, this situation is nothing short of horrifying.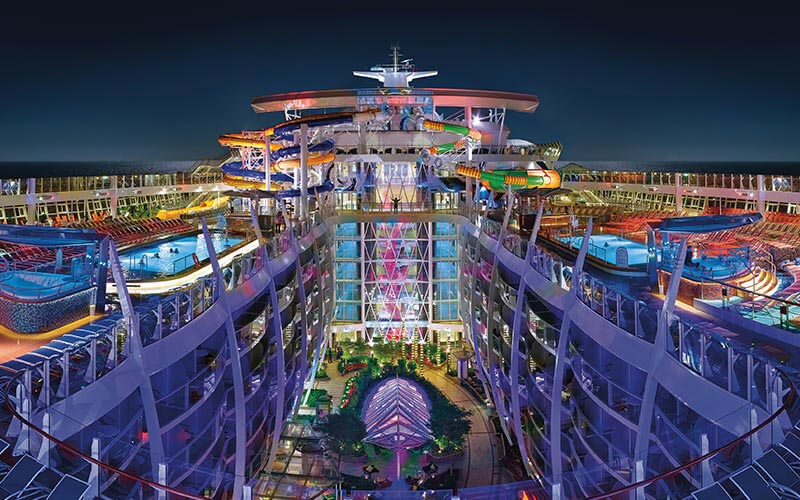 Cancel For Any Reason
Some policies allow you to cancel your travel plans for reasons other than those listed on the policy.
For instance, you want to stay at home because your elderly dog started having seizures. You don't want to leave him until your vet determines the cause and stabilizes him.
Although you consider your pet a member of the family, standard travel insurance does not. Cancel for Any Reason covers this reason to cancel.
You can also cancel the cruise if you change your mind.
Unsurprisingly, Vacations To Go travel insurance does not allow Cancel For Any Reason. iTravelInsured Travel LX does.
Cancel for Any Reason has a few rules to activate the coverage:
Purchase travel insurance within 20-21 days of your initial payment or deposit.
Insure 100% of the prepaid trip costs that are subject to cancellation penalties or restrictions.
Cancel your trip 48 hours or more before your scheduled departure date.
Cancel for Any Reason refund is 75% of your total trip costs.
Medical Insurance
Even if you're healthy as a horse before you travel, that does not guarantee you won't have an unexpected illness or injury on your trip.
Because of the high cost of medical treatment, we recommend at least $100,000 Medical Insurance per person for anyone taking a trip outside the US.
You might be surprised to learn that Medicare doesn't pay for treatment outside the States, and Medicare supplements are limited to a $50,000 lifetime benefit. What's more, the supplements require you to pay 20% coinsurance, which could mean $10,000 out-of-pocket. You must pay for any medical costs beyond $50,000 with cash. In short, unexpected medical treatment can be far more costly than the trip itself.
Although most of us have private health insurance at home, it might not cover you overseas. Many people don't realize their health insurance in the US does not follow them when traveling outside the country. Check with your medical insurer to see if it covers you while traveling abroad.
Travel Medical Insurance covers small things like ear infections and the flu, as well as big things like surgery, MRIs and cardiac procedures. For example, if you fell and broke a hip disembarking the cruise ship in Bora Bora, the policy pays for x-rays, casting and a two-day hospital stay.
Vacations To Go only provides Medical Insurance of $50,000 per person. For a serious emergency, that's not enough protection. In contrast, iTravelInsured Travel SE includes $150,000 Medical Insurance per person, and Travel LX offers $500,000 per person.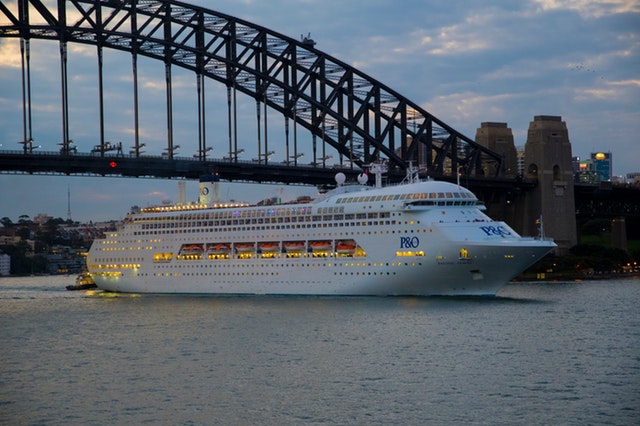 Primary vs. Secondary Medical Insurance
In the Vacations To Go policy, it repeatedly harps on the fact they intend to collect payment from your private insurance carrier for anything they can. Vacations To Go intends for this policy to be secondary and in excess of your own health insurance. While that's not necessarily a bad thing, the policy repeats it far more often and emphatically than most other insurers.
Worth noting, the iTravelInsured Travel SE and Travel LX programs are both Primary Medical Insurance policies. That means they pay for your medical treatment overseas, and don't care what your private health insurance covers. Not all policies on AARDY are Primary Medical Insurance, but there are a few.
Emergency Medical Evacuation
If you suffer a heart attack while on your cruise near Tahiti, you need to see a doctor immediately.
Medical Evacuation pays for air and ground transportation to the nearest hospital. Then, it brings you back home after your medical emergency.
If you're well enough to travel, you can take a commercial flight. If you're in critical but stable condition, a private medical jet carries you to the hospital nearest your home. Private air transportation costs $15,000 to $25,000 per hour.
Vacations To Go has $250,000 Medical Evacuation coverage, which is the minimum we recommended. Travel SE plan provides $500,000 Medical Evacuation.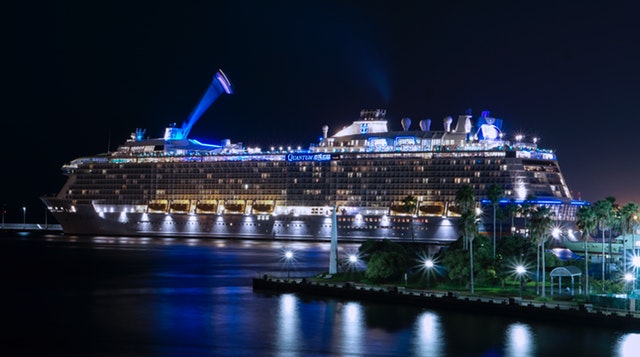 Conclusion
Due solely to the fact Vacations To Go trip insurance lacks any and all consumer protections for Pre-existing Conditions, we would not recommend this policy to anyone.
We recognize Vacations To Go travel insurance is reasonably priced, but it has low medical insurance and offers no optional coverages. But even if it had a higher medical benefit, the policy pays you nothing if you cancel your trip due to any health condition you've ever had previously. That's not acceptable.
Vacations To Go limits Medical Coverage to "sickness that first manifests itself or an Injury that occurs while on a trip." It gives you no definition or limitation of Pre-Existing Conditions.
Overall, Vacations To Go lacks appropriate Medical Insurance and a Waiver to cover Pre-existing Medical Conditions. Those are two important parts of a robust cruise insurance policy.
We are disappointed Vacations To Go offers deficient coverage, particularly to their senior customers. It suggests they do not care about the welfare of their cruise clients.
We buy travel insurance to financially protect ourselves from the unexpected. Vacations To Go trip insurance basically says nothing from your past medical history is unexpected, no matter what your doctor tells you. It's a waste of money to buy travel insurance that doesn't protect you.
Wouldn't I Save More Money Buying Directly from the Insurance Company?
No. The prices you see at AARDY are exactly the same as the insurer's. It's required by law.
When you purchase travel insurance with AARDY, we help you find the best policy to meet your needs and your budget. If you need service, you'll get a resolution much faster with us. If you need to make a claim, we're in your corner to advocate on your behalf.
Get an instant quote on travel insurance AARDY and compare dozens of policy options.
Have questions? We would love to hear from you. Chat with a live travel insurance expert, send us an Email, or Call Us at (650) 492-6298.
Safe Travels
Recent AARDY Travel Insurance Customer Reviews