Quick Quote - Click Here
What is Trip Insurance? - 2021 Review
What is trip insurance? It's protection for your travel investment in the event you need to Cancel for Covered Reasons.
It's protection for your belongings when you are away from home. Your home contents insurance often doesn't cover you for losses when traveling. It's medical cover in the event that you get sick when on the road.
We will look at cancellation and medical benefits in greater detail, as they are often of most interest.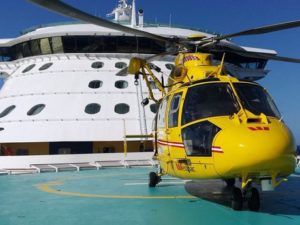 Basic Cancellation Cover
Our trips, whether they are at home or abroad, can be expensive. If we need to cancel, trip insurance can ensure that you get refunded. The cover that you will get with every comprehensive travel insurance policy will cover you for 'Tragedy'. Things like:
Accident, illness, or death of you, a traveling partner, business partner, or family member
Jury duty
Legal appearance
Traffic accident en route to airport
Death or hospitalization of your host at your travel destination
Weather
Job loss
Bankruptcy of your travel provider
You should receive 100% of your costs back with this cancellation cover. There is a full refund – as you can see from the list, the covered events happen rarely.
Advanced Cancellation Cover
Many of us would like to have more advanced cancellation cover. When asked the question, 'What is Trip Insurance?', most would want cover if our vacation was cancelled. Some want to be able to simply change their minds and get a healthy refund.
For this sort of cover, we really need more advanced cancellation cover that incorporates Cancel for Work Reasons. A smaller percentage of us want Cancel for Any Reason cover.
Medical Cover
Many of us have comprehensive medical cover at home. Either via our state benefits or our own health insurance. However, this cover that works perfectly well at home is often of little use when on the road.
When traveling within the USA we can find that our health cover offers few out-of-state benefits. Certainly, we expect to see restrictions when seeking out-of-network hospitals.
The situation becomes worse when we travel overseas. Typically, our home health insurance is of no use at all when abroad. We run the risk of bearing the full costs of health care in the event of an accident or sickness overseas.
Add this to the costs of a potential medical evacuation back home, and we can start to see the value of trip insurance.
We like to see at least $100k of medical cover within our Comprehensive Travel Insurance plans, and $250k of evacuation cover.
One Site – Many Carriers
Any of us who have used a site like Amazon or Expedia already know how simple comparison-shopping can be. Sites like AARDY do exactly the same for travel insurance. So, when buying trip insurance, would you prefer to go to each insurance carrier directly? Or, would you like an Amazon experience and have every major policy in one place?
Why Compare?
Each insurance carrier has its own set of insurance products, which have their own pricing. At AARDY we typically like to compare around 30 different insurance plans for our customers. Most of these plans can be divided into Silver, Gold or Platinum types of cover. Silver is basic, Gold is normal, Platinum has more coverage. Platinum would tend to incorporate Cancel for Work and Cancel for Any Reason benefits.
So, a customer can see different levels of cover that would be appropriate for a trip. They can compare those levels of cover. And, more importantly, they can check the prices for each plan. Most people buy the 'Gold' plan. So they would choose from:
TII Worldwide Trip Protector iTI SE RoamRight Preferred AIG Gold Travelex Travel Select
All of these are great plans, and have very similar cover levels. So when buying trip insurance, which should you choose? Personally, we would always choose the least expensive. That's the beauty of insurance comparison – you get to see all the best prices in the market.
Do Comparison Sites Charge More?
You won't find the same trip insurance plans available at a better price – price certainty is guaranteed as a result of anti-discriminatory insurance law in the US. This is really powerful consumer protection.
A travel insurance marketplace like AARDY will offer a multitude of different plans from some of the most respected Travel Insurance Carriers in the country. You will only need a few minutes to check value for money, cover, and insurance carrier ratings.
What is trip insurance? It's relatively inexpensive cover in the event that something goes wrong before or during a trip.
Safe travels.
Recent AARDY Travel Insurance Customer Reviews
---
Sharing is caring!